Valve has recently announced their upcoming next gen headset the Valve Index, an impressive display and improvement over the HTC Vive series and in the words of Valve, "Fidelity first." The full package including headset, base stations and controllers comes in at a price-tag of $999 which can be Pre-Ordered on Steam. Shipping dates off Steam say September, but that's also subject to change.
The headset this time around isn't going OLED but instead LCD with a resolution improvement of 1440×1600 per display instead of the standard 1080×1200. The Vive Pro also has the same resolution at 1440×1600 but isn't LCD, and from what Valve has said, LCD offers 50% more sub-pixels then OLED, resulting in greater sharpness for the same rendering cost.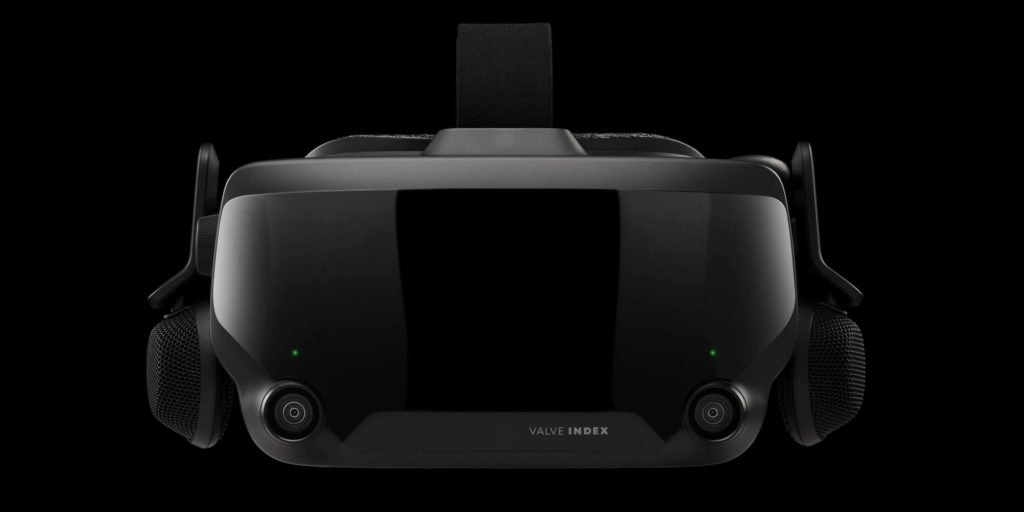 The Valve Index Headset runs at 120Hz with full back-compatibility to 90Hz, as well as an experimental 144Hz mode. Higher framerates improve realism and optical comfort, allowing longer and more comfortable play sessions.
The Valve Index will also come with a much improved FOV, physically adjustable IPD (distance between eyes) and eye relief (distance from lens to eye) lets you optimize the field of view for your face. With these features, as well as the dual-element lens and canted optics, this headset provides 20° more FOV than the HTC Vive for typical users.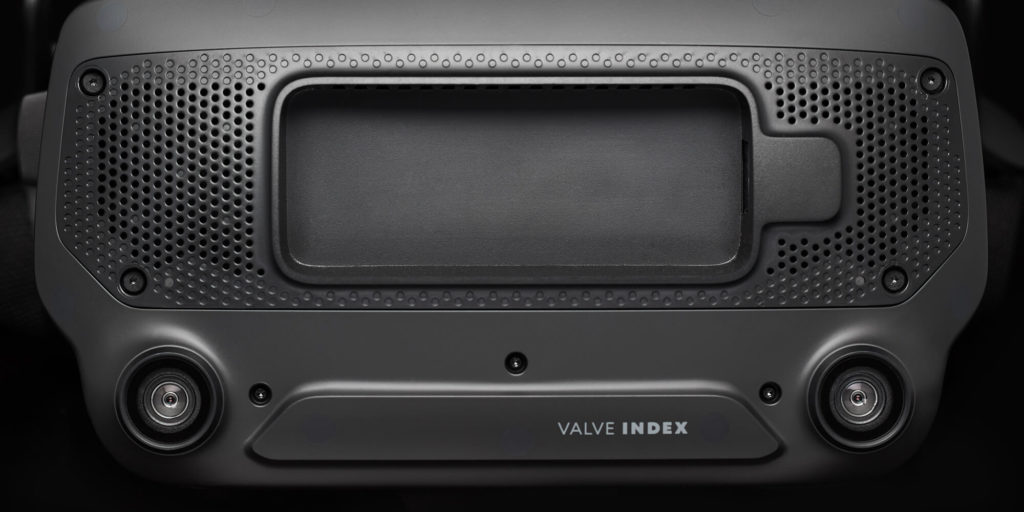 As for the Cameras on the Valve Index, it includes stereo, global-shutter RGB cameras made for computer vision, enabling applications like high-quality stereo pass-through. Also there's a front expansion slot for a USB 3 Type-A port – specifically made for tinkerers and makers. Valve said more details about this will be coming in the near future, but it seems like they're giving game devs, nerds and the curious a means to potentially "mod" or "tinker" with the device, pretty cool…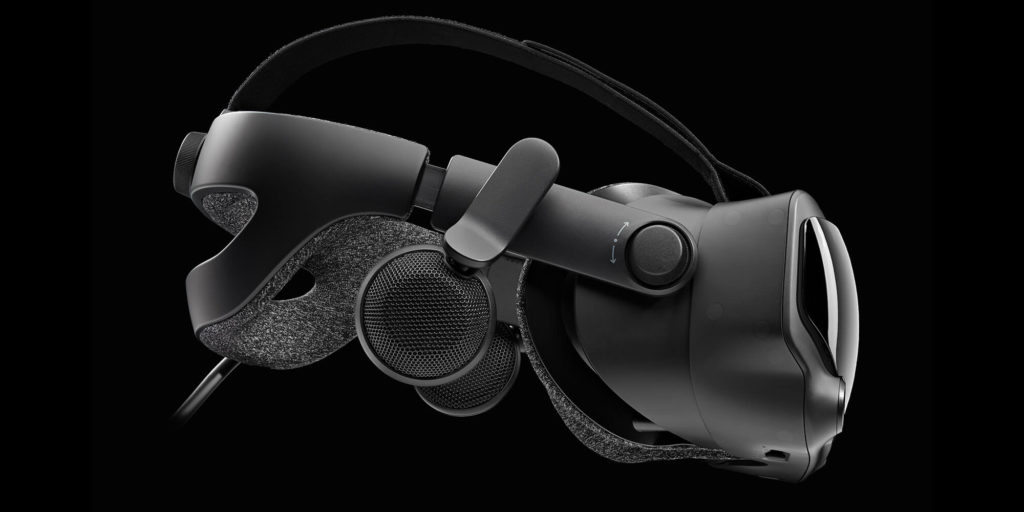 The audio also seems much improved from previous designs, this time offering "off-ear immersion" where the headphones don't physically touch the ear, allowing sound to freely flow and interact with the geometry of your own head and ears.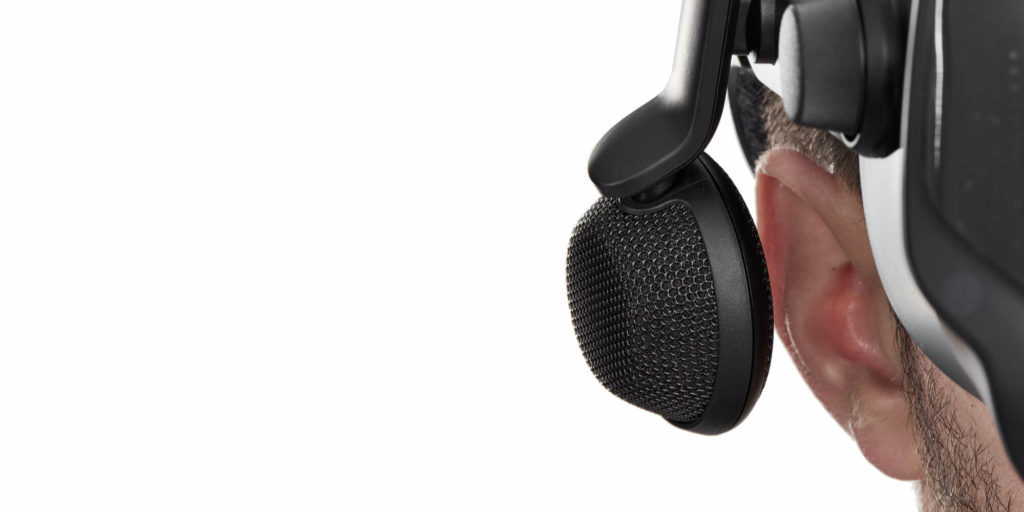 Also no physical contact means cooler temperatures and a big improvement in comfort, each speaker's position is also adjustable to find the sweet-spot if needed.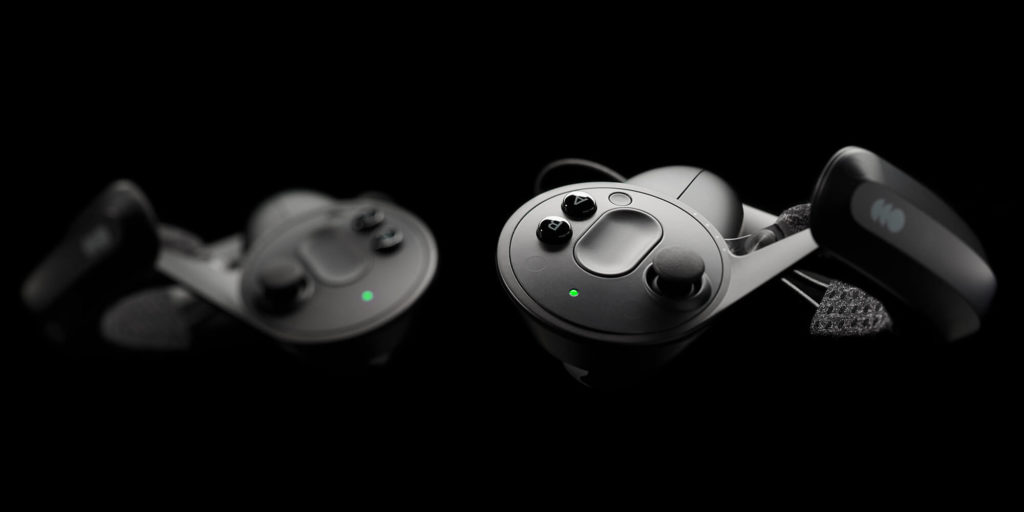 The controllers for the Valve Index have also been re-designed to enable natural interactions, high-fidelity hand presence, and long-term comfort from what Valve said. Valve Index Controllers combine complex sensor inputs to give you smarter hands in VR, unlocking a wide variety of new interactions, experiences, and gestures. Each controller uses 87 sensors to track hand position, finger position, motion, and pressure to determine user intent.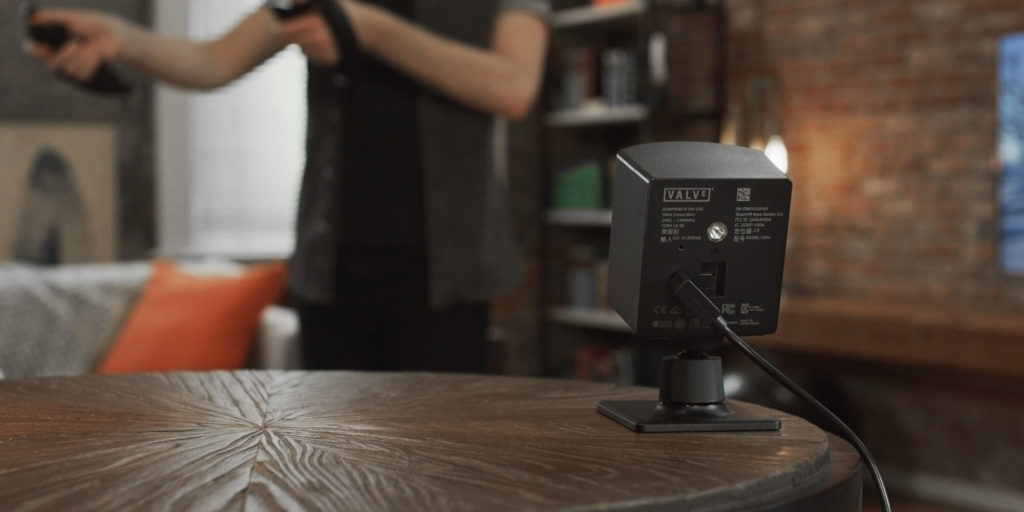 The Valve Index Base Stations 2.0 will offer more coverage, increased range and FOV. From what Valve said, with two base stations you can enjoy a 400% larger play space, compared to the previous generation. The Base Stations are also expandable, you can add a 3rd or 4th base station if needed to cover a tricky spot or to enhance the experience in bigger rooms and areas.
Compatibility Note: Valve Index Base Stations are only compatible with 2.0 tracking capable hardware. This currently includes Valve Index and HTC Vive Pro hardware.
Tech Specs for The Valve Index Headset:
Displays
Dual 1440 x 1600 LCDs, full RGB per pixel, ultra-low persistence global backlight illumination (0.330ms at 144Hz)
Framerate
80/90/120/144Hz
Audio
Built-in: 37.5mm off-ear Balanced Mode Radiators (BMR), Frequency Response: 40Hz – 24KHz, Impedance: 6 Ohm, SPL: 98.96 dBSPL at 1cm.

Aux Headphone Out 3.5mm
Microphone
Dual Microphone Array, Frequency response: 20Hz – 24kHz, Sensitivity: -25dBFS/Pa @ 1kHz
Cameras
Stereo 960 x 960 pixel, global shutter, RGB (Bayer)
Field of View (FOV)
Optimized eye relief adjustment allows a typical user experience 20º more than the HTC Vive
Optics
Double element, canted lens design
Connections
5m tether, 1m breakaway trident connector. USB 3.0, DisplayPort 1.2, 12V power
Tracking
SteamVR 2.0 sensors, compatible with SteamVR 1.0 and 2.0 base stations
Inter-pupillary Distance (IPD)
58mm – 70mm range physical adjustment
Ergonomic Adjustments
Head size, eye relief (FOV), IPD, speaker positions. Rear cradle adapter included.
Tech Specs for the Valve Index Controllers:
Inputs
A Button, B Button, System Button, Trigger, Thumbstick, Track Button with Force Sensor, Grip Force Sensor, Finger Tracking, IMU
Ergonomics
Adjustable strap with pivot, antimicrobial tech fabric
Connections
USB-C, 2.4GHz Wireless
Battery Life
7+ hours
Charging
900mA fast charging, 1100mAh capacity Li-Ion polymer battery
Tracking
SteamVR 2.0 sensors, compatible with SteamVR 1.0 and 2.0 Base Stations
Haptics
HD LRA
Tech Specs for Valve Index Base Station 2.0:
Range
7m
FOV
160º x 115º
Expandability
Up to four base stations, up 10m x 10m playspace
Power
12V, compatible with existing HTC Vive power supply